For Immediate Release is a series in which we analyze best practices for public relations efforts. This is the third in the series. To see others, follow the For Immediate Release tag on the Foundry.
In my past few Public Relations blog posts, we've talked a lot about what not to do, and I've really beat up on PR software. Today, though, I want to give an example of a time when it can be beneficial to do exactly what I've advocated not doing – widespread news releases.
If you're announcing a new product or service which is unique to the market (and not just your business), then a widespread public relations effort can be a great arrow in your quiver. I still recommend pairing this with other efforts, such as interruption pieces, social media promotions and personal networking. Let's look at an example from a past project.
First, my client had a great product. They created an easy-to-install home improvement product, which we knew would be a game changer. It wasn't a stretch to think we could get coverage from major influencers, either. This is key – if you can't imagine an organization giving you coverage, don't waste their time.
We planned for months. I created a hierarchy of people we wanted to contact. Some would get personalized interruption kits – these were people we had the best shot with and would yield the best results for the brand. I also created a well-rounded list of reporters, writers and bloggers who had covered new products in home improvement, and whose readership aligned with our DIY target audience.
The interruption kits did extremely well, which we expected. There's something about receiving snail mail packages that still gets people's attention. However, I was surprised at how well our widespread news release did. We received a wide range of coverage as a result of this campaign, earning several large organizations' attention. The product was featured on a DIY television show, and was a top recommendation in one of Better Homes & Garden's latest books on home improvement. Through Google Trends, we were able to track the number of people searching for the product, which improved greatly at the time the campaign began and carried through for several months.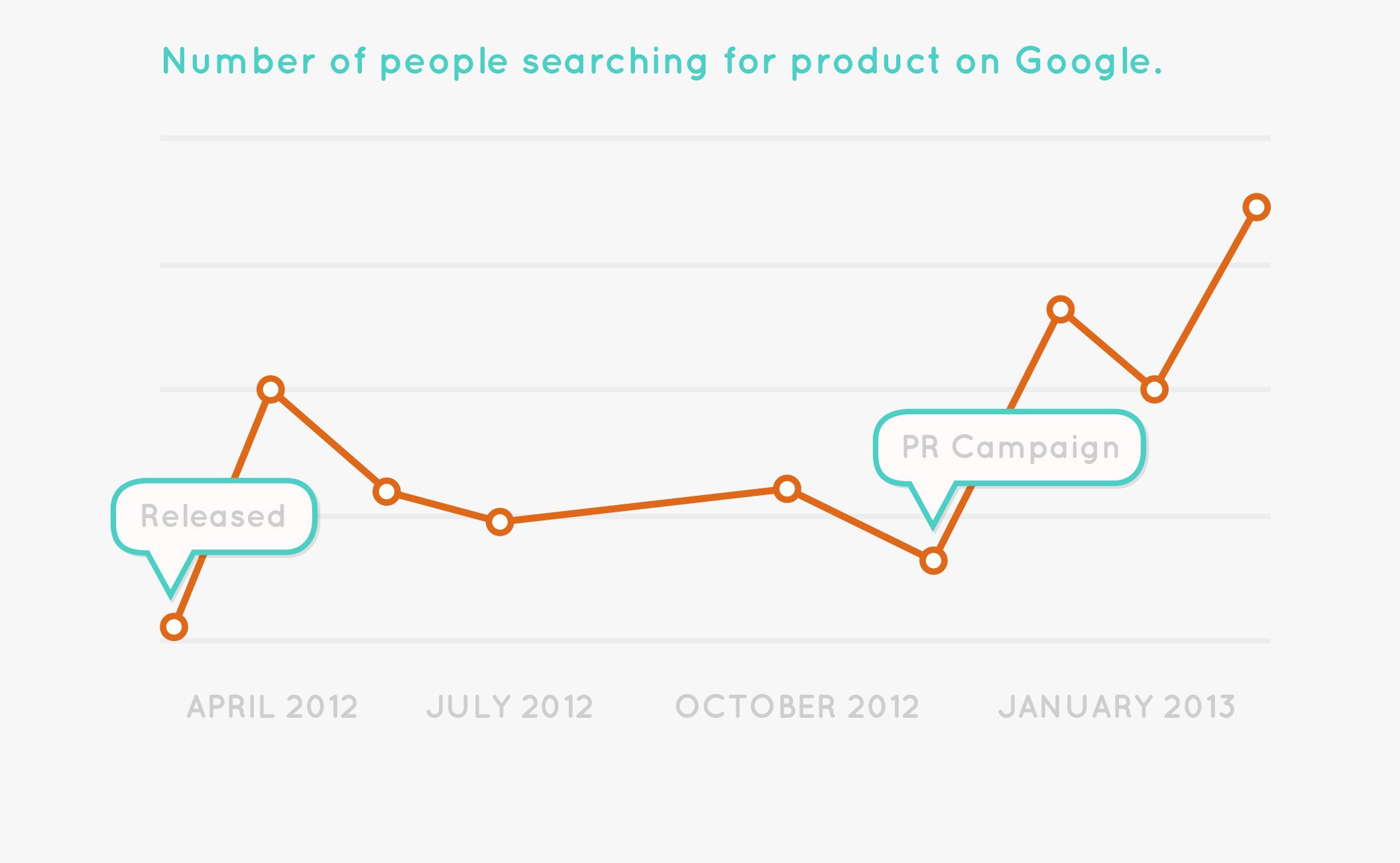 So, what's the key to using your PR software's database well? Why did I do it here but not recommend it in my past few posts? It's all about relevance and your audience. You absolutely must ensure what you're talking about is interesting. Sometimes, especially if you work for the company you're promoting (instead of the agency they're working with), you might be too close to the fire to really know if it's cool. Figure that out before you spend thousands on a campaign. If you need help, hire an agency (hey oh, we're available!).
Once you're certain your release is interesting, ensure the recipients would be interested or at least cover this topic. It's worth taking the time to tightly curate a list than blanket the entire profession of journalism with your release. Remember what Carl Cannon said: "Every irrelevant pitch hurts your credibility."
Next up on For Immediate Release: How PR gave us a great part of American culture: Bacon.