Im a bowling fan (some might say fanatic), so I was excited to learn we would be building new websites for Ebonite International. The project entailed new websites for Ebonite, Columbia 300, Track and Hammer, four of the biggest brands in my favorite sport.
Ebonite was one of my first major fully responsive builds. It was a good challenge and learning experience to kick off these projects. The simple, clean layout makes it easy to find what you're looking for. I really like the coaching videos with Mark Baker, one the best coaches in bowling.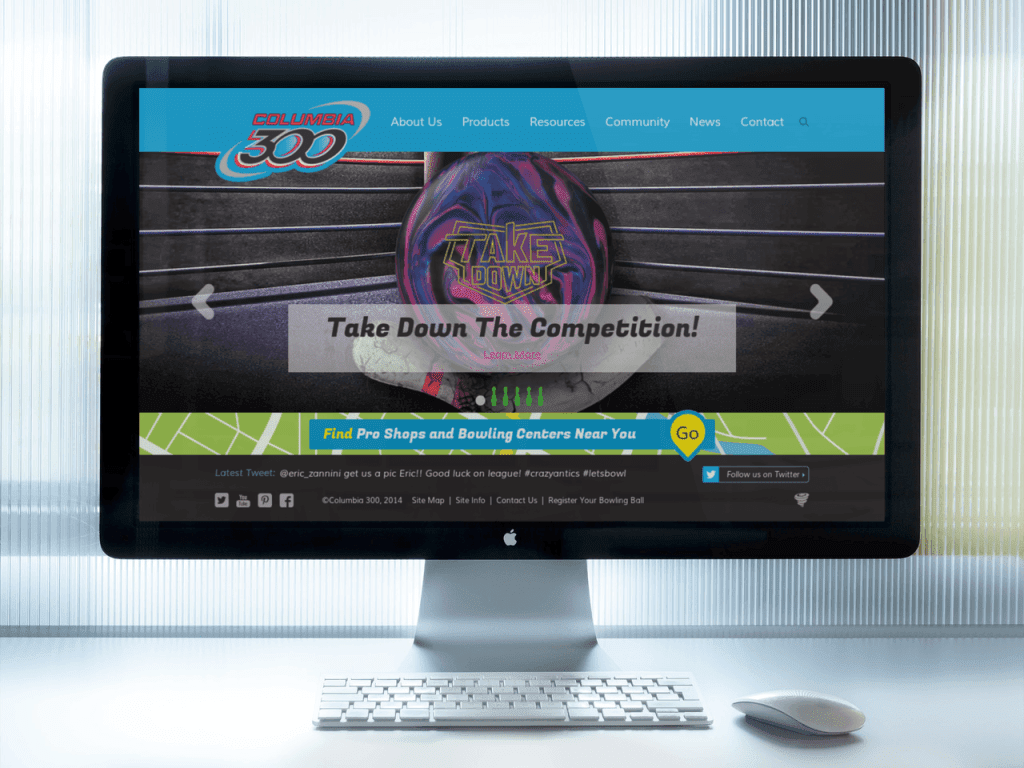 The Columbia 300 site was technically the most complex of the 4 sites (at least on the front end). It presented several unique challenges, most notably the full screen home page and the fun sliding product carousel. One of the goals of the site was to express the fun character of Columbia 300 and the interactive product slider is a good example of that.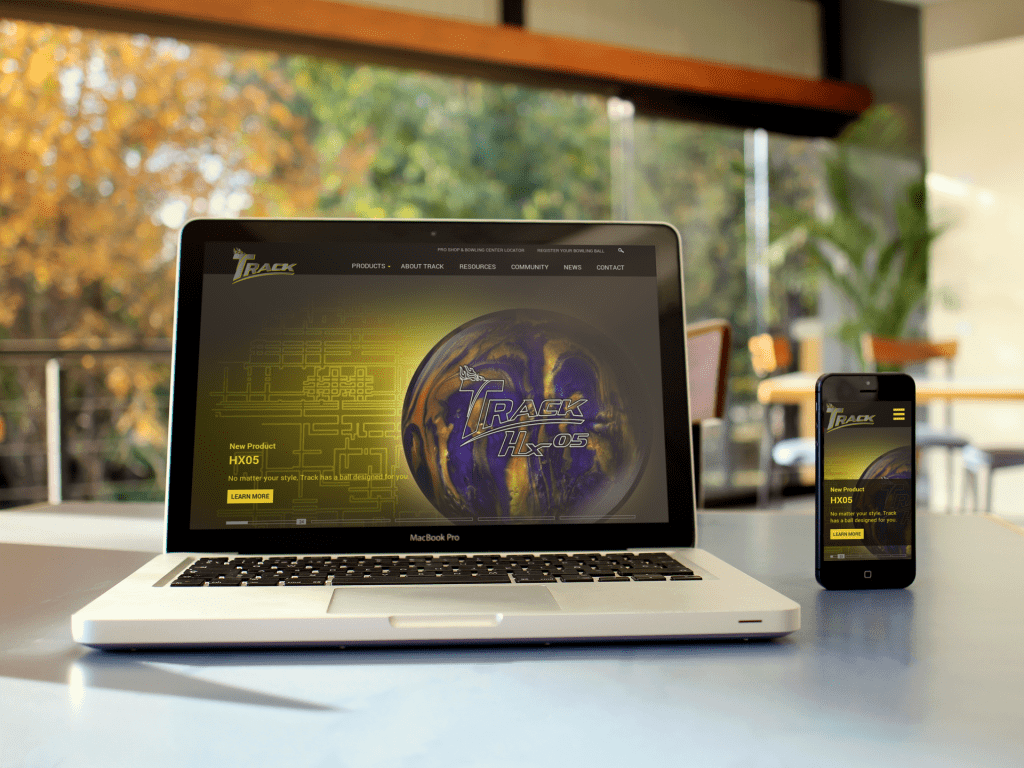 Thanks to more responsive experience under my belt and a clean design, Track was (almost) a breeze. As a bowler, my favorite part of the site is the product recommendation tool. Ball technology these days can be difficult to understand and it's not always clear which ball is the best fit for your needs. This tool helps to make the choice easier.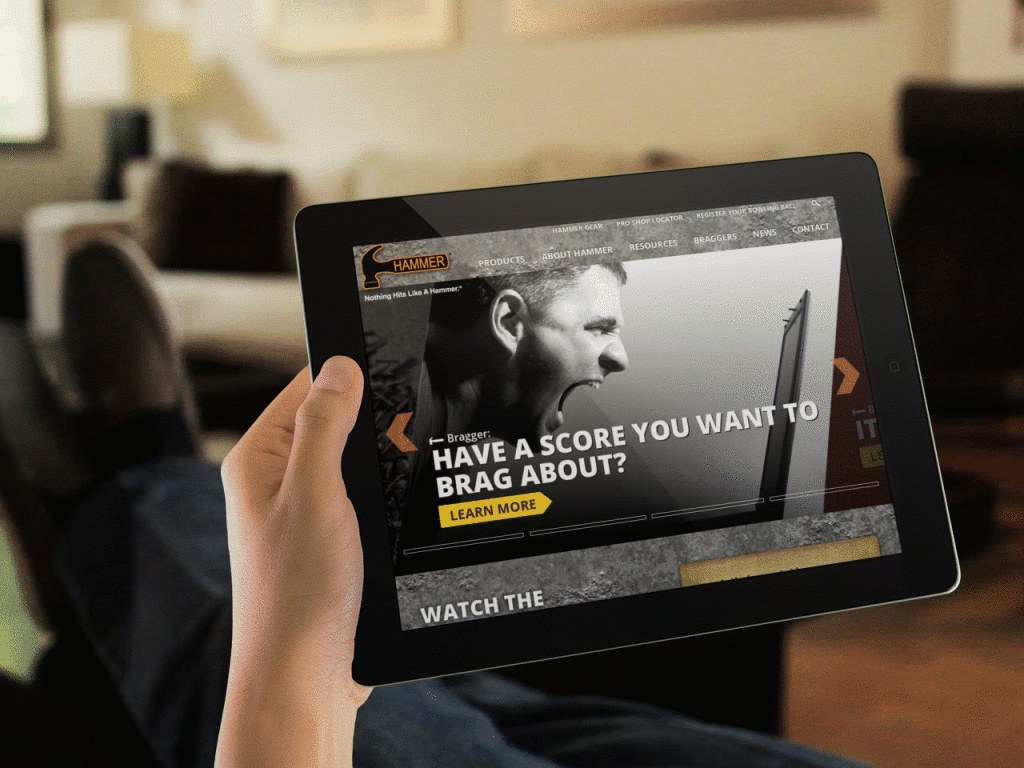 Hammer was a pretty straightforward build. The product carousel was a bit tricky, but the biggest challenge for me on this site was the homepage carousel. Because the slides are trapezoid shaped instead of the usual plain rectangles, I had to use SVG clipping. Prior to this I had little experience with SVG images, so this was a useful learning experience.
The great thing about this business is the variety of clients we serve, and it's that much better when you get the opportunity to work within an industry you're really passionate about.