Our designers work with many clients every day, each with its own brand and look. Whether refreshing a brand or creating a new one, there's a lot to consider, and choosing the right typeface is especially important because it gives flavor and personality to a brand's messaging.
It's a fun task. But what if we flip it around, and ask them what typeface best reflects their personal brand? And why?
Join us in having a few laughs at their answers (and at their expense).
Donovan Sears - DIN
"Originally slated for use in technology and infrastructure applications, DIN became widely used in Germany beginning in the mid-1930s. It is industrial by design and not intended for art. However, over time it has become popular for its great legibility and unique, if understated, style. This juxtaposition of the font's original purpose and what it has evolved into over the years is what I identify with."
We have to agree. Donovan's skills continue to evolve. But his personal color palette remains the same—black.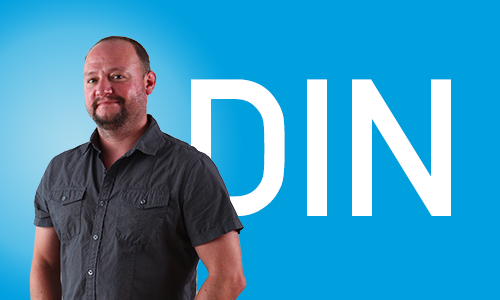 Danny Cash - Gotham
"I'm totally Gotham. At a glance, plain and simple. Unassuming, yet somehow sophisticated. Versatile enough to be applicable to any situation. The Swiss Army knife of fonts. Need a legible body copy font for print or web? Gotham Book. Need a big, bold headline for a billboard? Gotham Black."
Danny is also the Swiss Army knife of designers. Every time you talk to him about something, he pauses, before thoughtfully saying, "You know, we did something like that once on..." and then he goes on to explain some awesome idea from his past.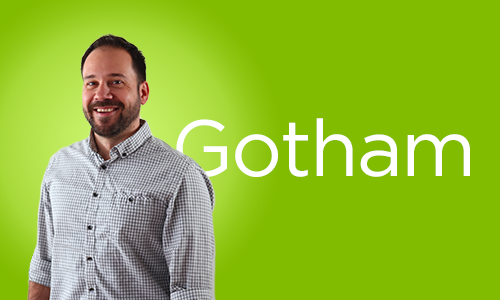 Katie McBroom - Alternate Gothic
"If I were a font, I'd probably be Alternate Gothic, preferably variation number two. Like I live my life, this font is best in ALL CAPS. It is strong and stands tall, but is never a show-off. It's somewhere between industrial and classic. Another coincidence is that this font has no serifs - and neither do I. It's best as a headline, and like me, it makes a big impression in a short period of time."
It's true. She does live her life in all caps. And captured by some incredible selfies.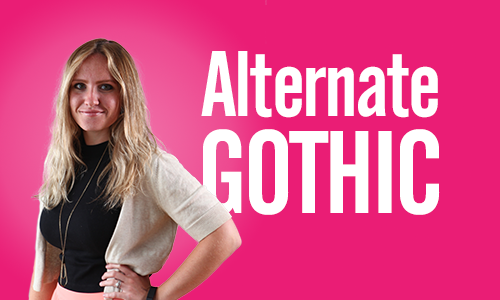 Lydia Tissandier - Century Gothic/Didot
"I have a current font and an aspirational font. Right now I'm Century Gothic—simple, functional and versatile. I can be dressed up or pretty casual, but always dependable! However, in the future, I aspire to be Didot—the Carrie Bradshaw of typefaces. Refined and sophisticated, this typeface takes center stage as a headline. It's classically cool and looks like a million bucks. Someday I'll be there."
Lydia leaves us to wonder, "Can a san serif really grow up to be a real serif one day?" We look forward to finding the answer as she continues her young career here at OOH.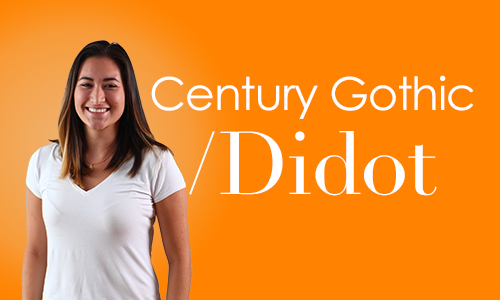 Mikey Lancaster - Desyrel
"I choose Desyrel because I am laid back, casual and quick to jot down ideas. Being personal is clearly evident in my style of being an easy fluid stroke. And it shows characteristics that do not conform to the expected style of a serif font regime."
Mikey really is the chillest, so this font does well there. We think this choice might also stem from his personal obsession with Disney, as well. If you squint hard, the font name even starts to look like the word, "Disney."
Wait, did you actually try that?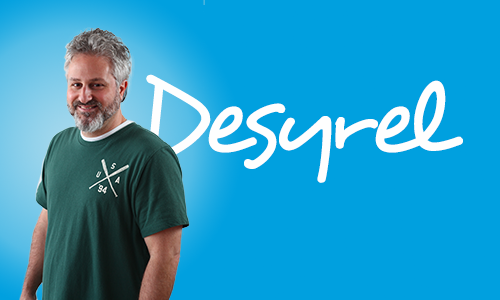 Steven Dana - Input
"I'm Input. It's a monospace font—perfect for coding. Industrial, functional and devoid of character. This font means business but doesn't sacrifice aesthetic appeal. Perfect for futuristic applications and command lines."
As a designer who doubles as a developer, we think this is a great choice for Steve-O. But the "devoid of character" was really where this choice hit home.
Just kidding, Steven. We love you.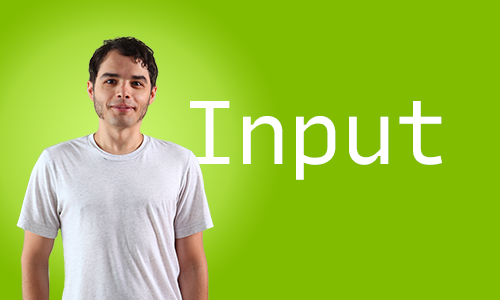 Arica Johnson - Comic Sans/Helvetica
"Can I be Comic Sans? I cause a lot of controversy, but I just really want to have fun and be friendly. Or maybe I should be Helvetica because I'm so basic. Yes, I'll go with Helvetica."
Ah, it finally makes sense why her old coworkers called her "Comitica."