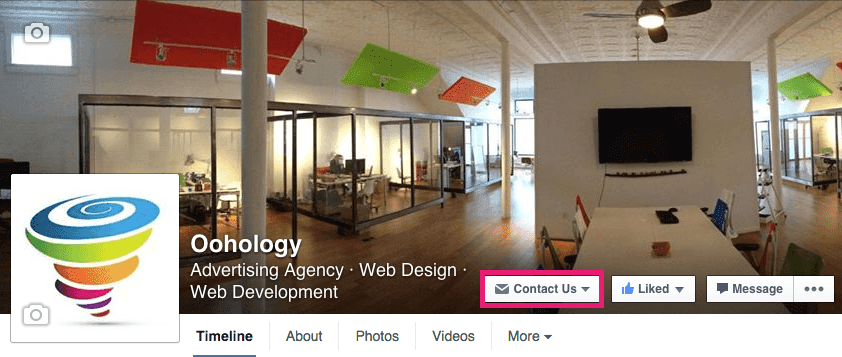 Last month, Facebook added a new feature for marketers and brands. You can now add a "Call-to-Action" button to your Facebook page, not just individual posts (a functionality which has been available for about a year). As with all things, just because you can do something, it doesn't necessarily mean you should.
So here's what you need to know.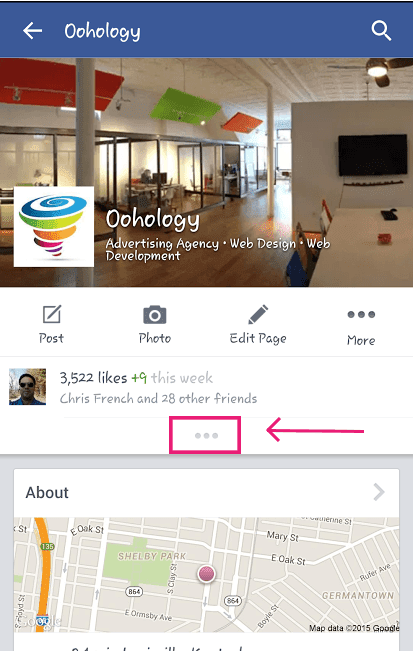 What is it?
First of all, let's break down exactly what the new "Call-to-Action" button is and does. It's located in the header area of your page, just left of the "Like" button for the page. Of course, while header images are a good place to show off your creativity, they're not exactly prime real estate when compared to feed image posts. These new buttons seem designed to capture quick conversions from visitors who are actively looking for your page.
On a mobile device, it's even tougher to find. An ellipsis appears below the header image. (No, not the ellipsis next to Like, Save, and Message. A different one, lower down the page.) If you tap that ellipsis, then you'll see the Call-to-Action. I'm not sure if anyone has told Facebook that the point of a Call-to-Action is to create a glaringly obvious next action. Unobtrusive grey text hidden under an unobtrusive grey ellipsis does not exactly scream "CLICK ME!"
And just in case you were wondering, you can't put any ol' text you want on the button. Instead, you'll have to choose from a few options: Book Now, Contact Us, Use App, Play Game, Shop Now, Sign Up and Watch Video.
Who does it make sense for?
Those text options are a good indicator of what types of business are best suited to use the new Call-to-Action feature. This is a move clearly intended to boost social commerce. The travel and tourism industry, casual gaming and app developers, and social-savvy e-commerce companies will be all over the new feature. Another good candidate is subscription-based businesses, especially any whose primary lead generation tool is content marketing.
Despite its placement near the top of the page, the new Facebook "Call-to-Action" is a bottom-of-the-funnel strategy. If you have other marketing efforts driving awareness, then offering a simple conversion point on Facebook for people who are ready to move to trial makes sense. But it's not a switch you can flip and suddenly expect to start delivering leads, downloads or sign-ups on its own.
If you are curious about whether this makes sense to add to your tactical toolset, I would recommend first trying a "Call-to-Action" on a boosted post. If your audience doesn't respond when the offer is in their newsfeed, it's unlikely they'll go looking for it on your page.
The problem could be your offer. It could be that your other marketing efforts aren't effective in warming up your audience. These are the kinds of issues we usually dig into when performing a forensic analysis for clients. If you're curious to learn more about this process, touch base with me some time. I'd be happy to tell you more about it.