Work /
KLH Engineers
Engineering a Lasting Brand
Overview
Engineers get stereotyped pretty badly: They're poor communicators. They're stodgy. Worse than that, they think more practically than creatively. For many firms, these stereotypes aren't grounded in truth. KLH Engineers came to us knowing they were being typecast as nerdy engineers. As one of the most innovative and fastest-growing firms in the region, KLH was committed to new technology and progress, but their assets and marketing collateral didn't reflect that. They were ready to break the preconceptions and show the world just how different, personable and thoughtful they really are.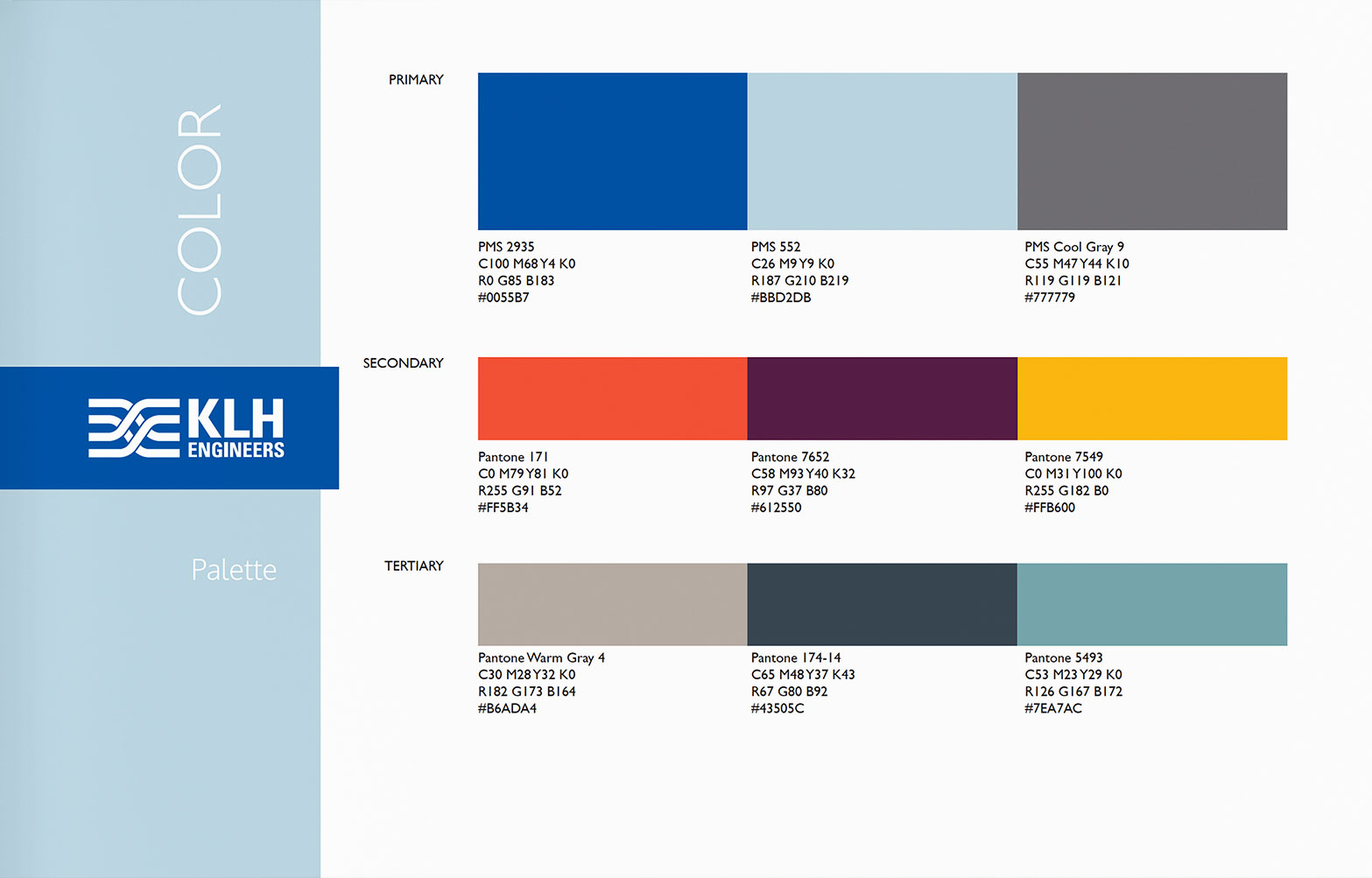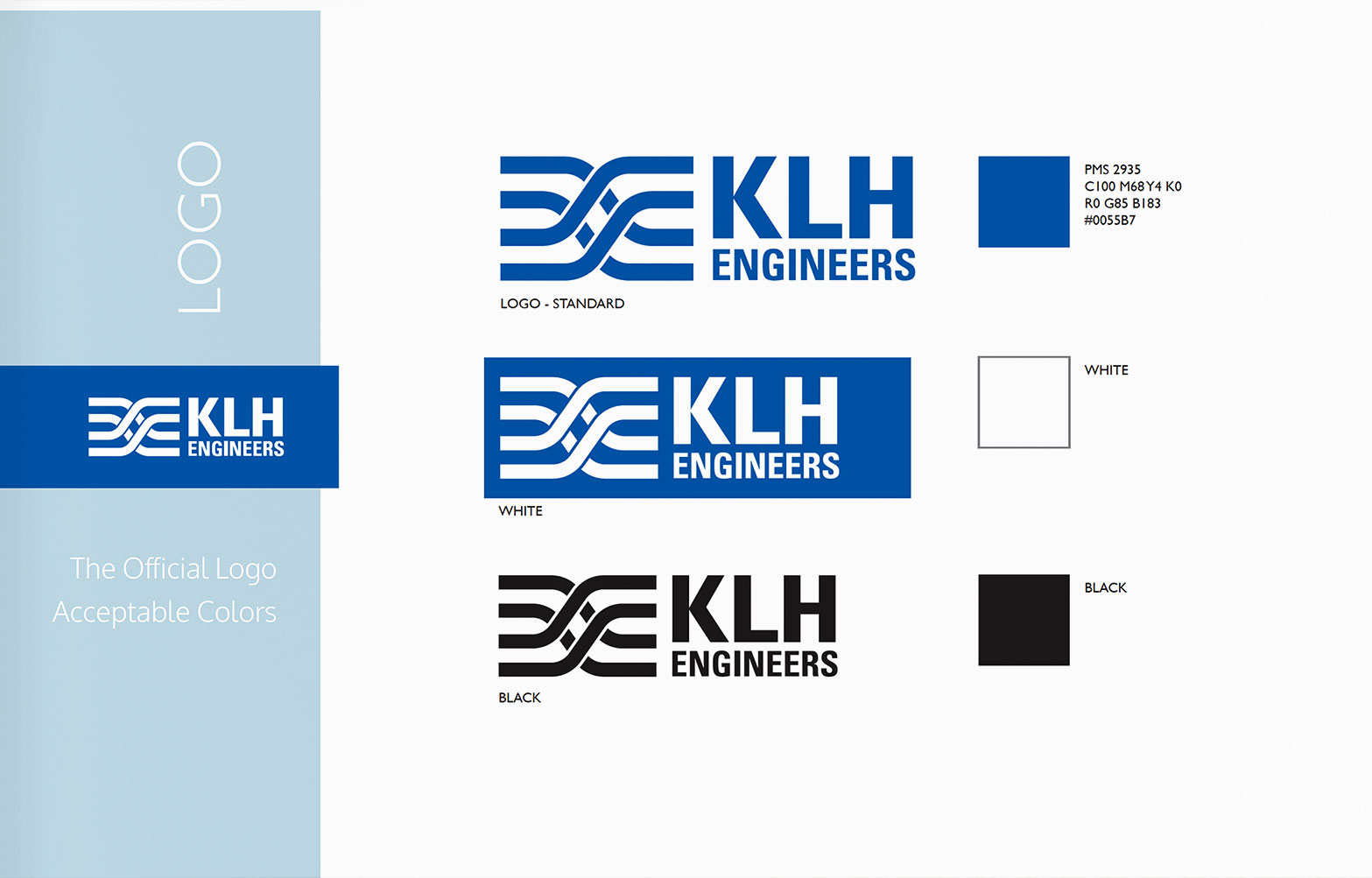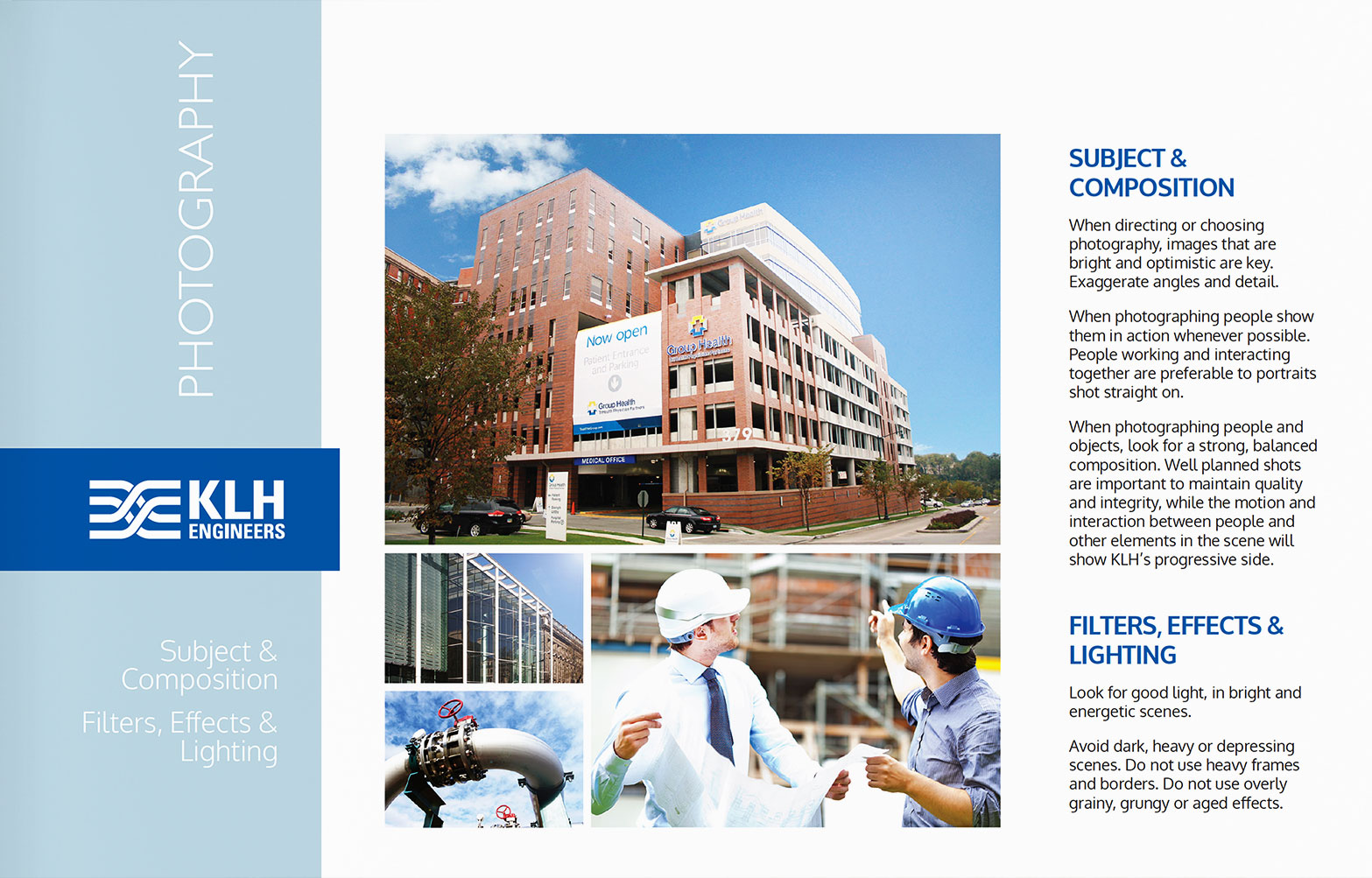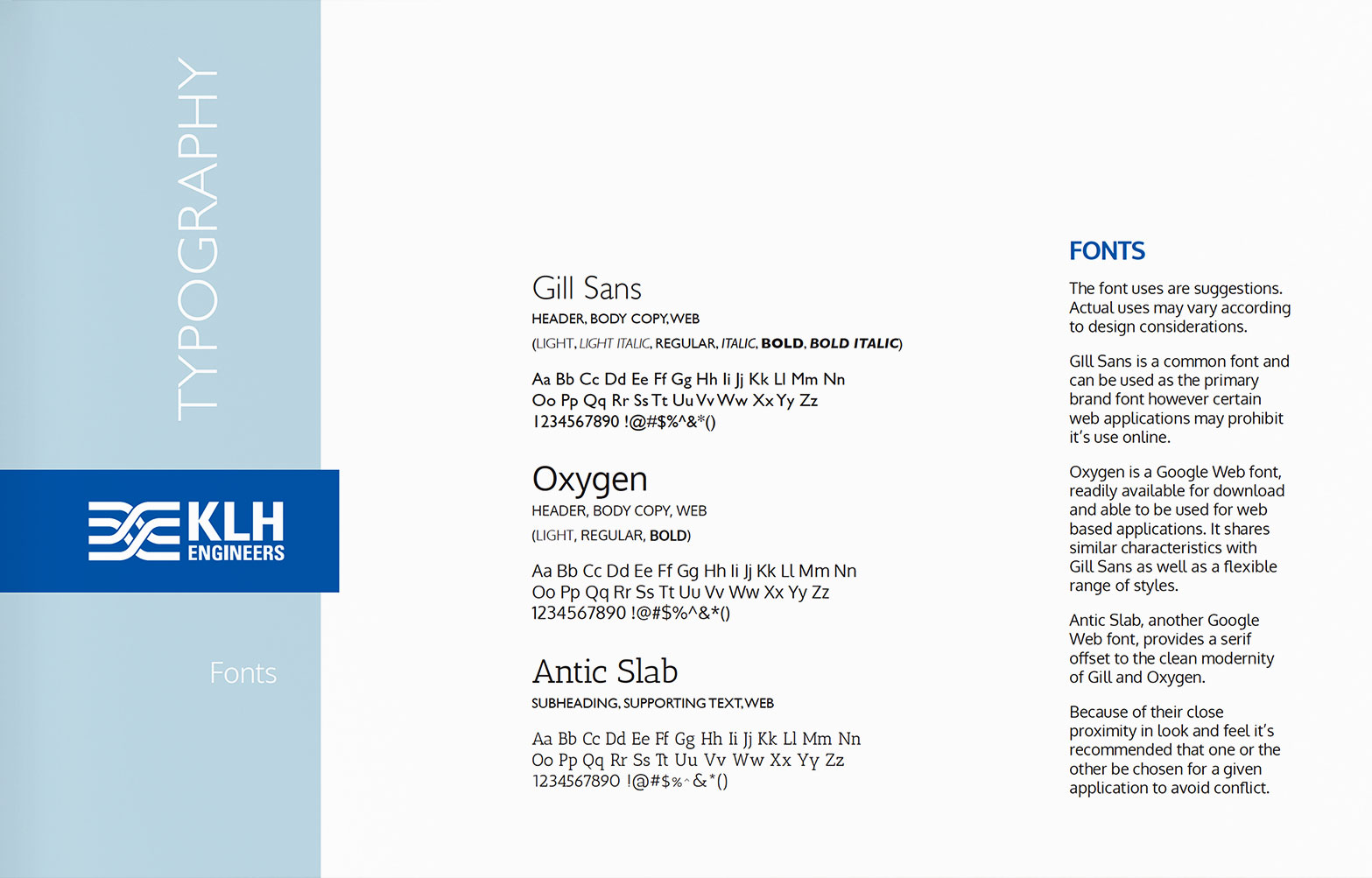 The Problem
Boxed In
KLH felt misunderstood as a brand and a company. They were perceived as being very by-the-book types, but they were actually very creative and excited by the opportunity to shed the engineer stereotype. KLH recognized that their personalities weren't being reflected in their web presence, and they wanted to find a way to infuse their website with a human element to set them apart from the competition. The KLH team was also interested in bridging the gap between architectural firms and general contractors to form lasting partnerships that extended beyond consultation and into strategy and collaboration.
KLH came to OOHology without any imagery or web-ready assets, and together we were able to infuse their website and brand with a personal element that reflected who they are as engineers and people.
The Solution
Oh, The Humanity
To help KLH shed the engineer-a-tron stereotype, we knew that we had to show their web visitors that this firm was run by people, not robots. They liked their existing logo, which looked like piping, but we recommended adding a layer of depth and meaning to it. Our design team made some subtle updates to reflect their eight core services, with technology at the nexus of them all. The updated logo embodies their mission to step outside the box and think creatively.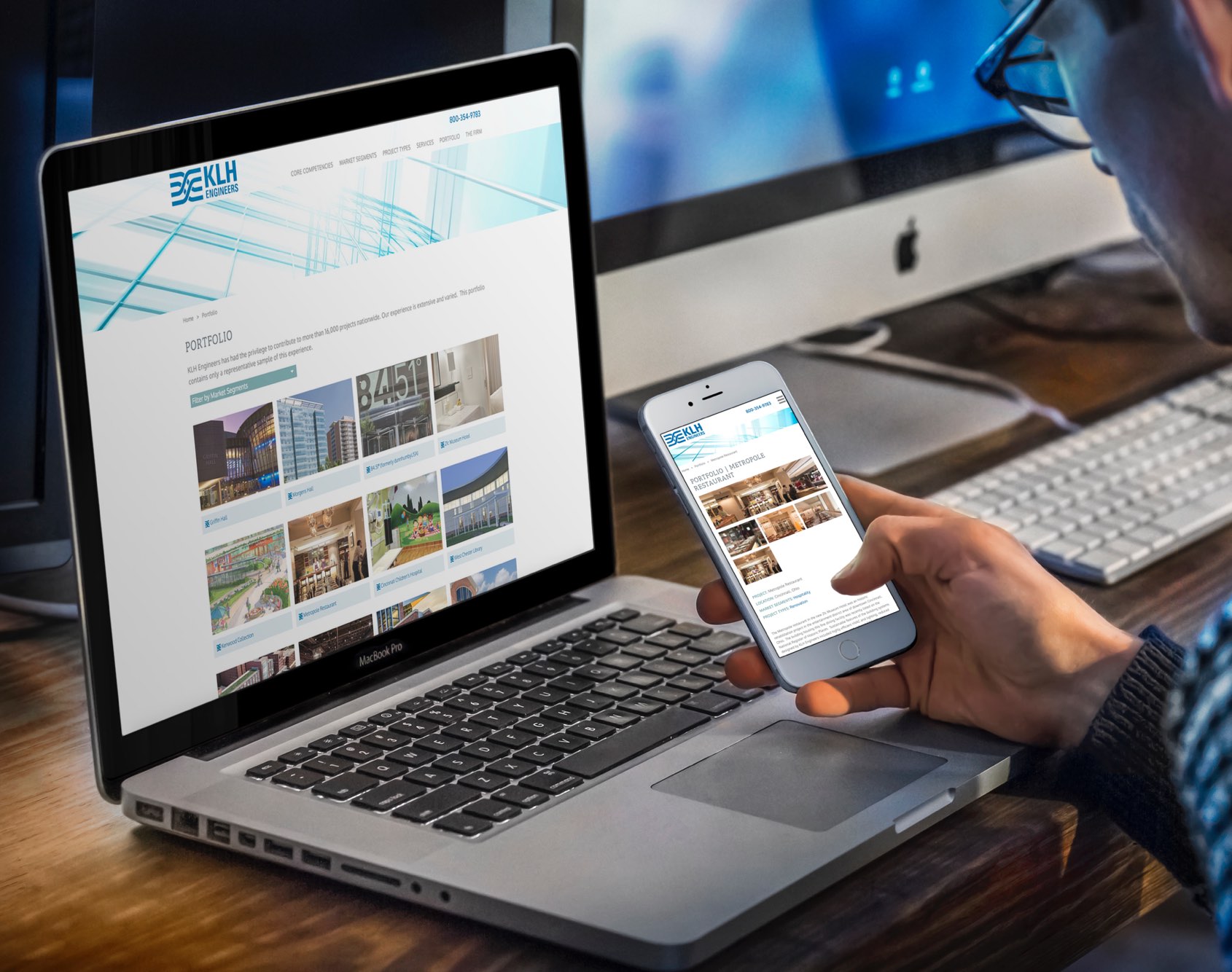 Once the logo was completed, we got down to the business of rebuilding the KLH brand and website. People do business with people, so we leaned heavily on KLH's team—the actual people who are involved in making these incredible projects come to life. This effort included using imagery that showcased people in the spaces built by KLH. We also developed a fun staff directory with layered candid shots to capture the humanity of the KLH team members in their everyday roles as parents, musicians and athletes.
Additionally, our writers provided context to the spaces KLH creates. Instead of just referring to the schools they build, we highlight the education the children receive inside them. Instead of just talking about hospitals as structures, we talked about theme as places of hope and healing. In other words, it's not just about the bricks and the mortar—it's also about the heart.
We also crafted designed using the progressive disclosure pitch. This funnel-like design allows architectural firms who are looking for partner engineering firms to drill down into projects, staff members, case studies and more. And because the segments are interconnected, the website content will continue to grow deeper and more meaningful over time.
Engineer-a-Tron Be Gone
In the end, we had a great time reimagining the KLH brand to reflect the spirit of its people. And that effort is paying dividends. Thanks to looking more professional and presenting their company as the problem solvers they really are, KLH has achieved their goals for growth over the past few years. They've had consistent increases in average, month-over-month web traffic, and visitors are spending over two minutes on the site, viewing an average of four pages per session. That's a lot.
But the good news for KLH doesn't end there. They've also experienced a 20% increase in traffic from organic searches on engines like Google, Bing and Yahoo! Their mobile traffic has increased by a whopping 21% since 2014. With better search engine optimization and a mobile-responsive design, visitors find KLH more easily and have a better experience viewing their website.
Is your company also run by human beings instead of robots? If so, you, too, might benefit from a redesign.
The Numbers
Results For Human Beings