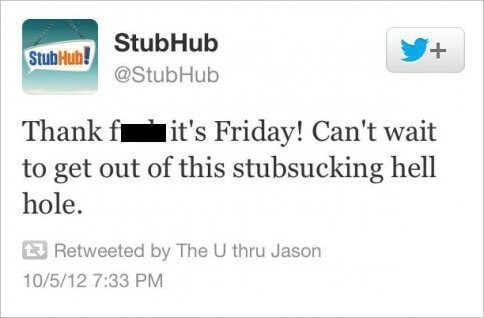 We've all heard the horror stories that drive fear into the hearts of social media managers everywhere. Like when a Stubhub employee tweeted from the Stubhub account, "Thank f*** it's Friday! Can't wait to get the hell out of this stubsucking hell hole" and when the agency representative for @ChryslersAutos accidentally tweeted from the brand account "I find it ironic that Detroit is known as the #motorcity and yet no one here knows how to f****** drive" instead of his personal account.
Though those are truly troublesome for brands, many companies are so afraid of pushing boundaries or receiving negative attention that they end up with a vanilla voice. To stand out against the competition, you need to really think about what makes you different. I would guess that your customers like you because of their experience with your company on or offline, or, your personality.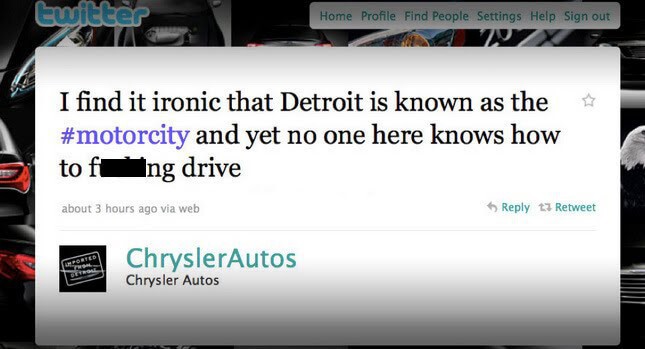 Before you decide what your brand's voice is, let's do a quick test. Name three adjectives that describe your brand and three that do not. If you can't name three right away, you probably need to start with developing your voice. At OOHology I can tell you we're sarcastic, disruptive and sophisticated. I can also tell you that we're not bland, cliche or pretentious. This drives our voice both online and off.
If you think you know your voice, next ask yourself if it's accurate. Before you can boast a strong brand personality, make sure that you are living it internally and it is part of your culture. It has to align with your employees and with the experiences that your customers will ultimately have, or it's a brand promise you won't be able to deliver. Last time I checked, consumers aren't thrilled with broken promises.
So let's say that you know your brand's voice and personality and it's in line with your company culture. Perfect… share it! Sculpt your marketing and social media messages to accurately portray that voice. It lets your core audience feel a part of your brand and interact with you on a personal and conversational level.
A couple of my favorite online brands/voices:
The Onion. They're not for the easily offended and they're totally OK with that. If you were to show me a tweet or social post by them without the handle, I could easily tell you it was The Onion. That's a strong voice.
Monte Carlo Resort & Casino. Their tagline is 'unpretentiously luxurious'. While it may seem like a tough promise to live up to, you can sense their welcoming, non-elitist vibe whether you're a follower on Twitter or strolling through the Casino. It's a strong, consistent message, and well delivered.
A defined and distinguished voice not only helps a brand stand out among the competition, it builds a relationship with its customers. We do a lot of brand building for clients from developing brand voice to providing the look & feel that best represents it through logos, fonts and imagery. If you're in the market to strengthen your brand, let's talk.