Virtual reality (VR) and augmented reality (AR) have changed the A/E/C industries over the past year. Advanced BIM applications like Revit, Archicad, and Lumion have made it possible to create photorealistic 3D renderings that look great on a screen. When combined with more advanced, more affordable VR/AR technology, even small and mid-sized A/E/C firms can provide clients with immersive, true-to-life previews of spaces and structures before they're built. It saves time, money, and most importantly, ensures everyone shares the same vision of the final product.
Architecture firms in particular often adopt new technologies first, so it's no surprise they've been quick to jump on the VR/AR wagon. As creative director for an agency that's done its fair share of A/E/C branding and marketing, I've seen the growth firsthand. In fact, one of our clients — a large regional architectural firm — will use VR in 99 percent of its more than 350 projects this year.
There's no doubt we've entered a new era of collaboration between architects, engineers, builders, and clients, and it's clear how VR/AR technology benefits existing customers — but how can it help to win new ones?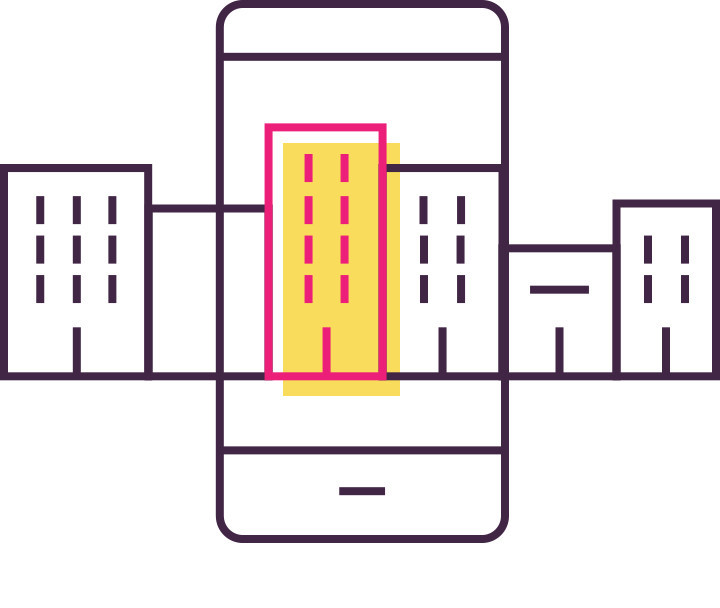 Virtual Reality as a Marketing Tool
The storytelling power of this technology is just beginning to be understood — and the possibilities for A/E/C marketing are jaw-dropping. Instead of hosting potential clients for a yawn-inducing PowerPoint presentation in a boring conference room, guide them through an immersive VR case study. Why not build a virtual city of structures your firm has designed or constructed, and let them wander around until they see a few things they like?
But VR/AR is just the tip of the iceberg. There are other emerging technologies A/E/C marketers can leverage now to reach more clients. This wave of technology tools will fundamentally change the way firms reach and tell their stories to potential clients. And if you're savvy enough to leverage these technologies early, your company could find itself in a position to outwit the competition. Of course, being the first to try new technology comes with risk — and a higher cost. And no, the early bird doesn't always get the worm. But we aren't doing this for worms, and in marketing, like in business, the first to the table always has the best chance to win.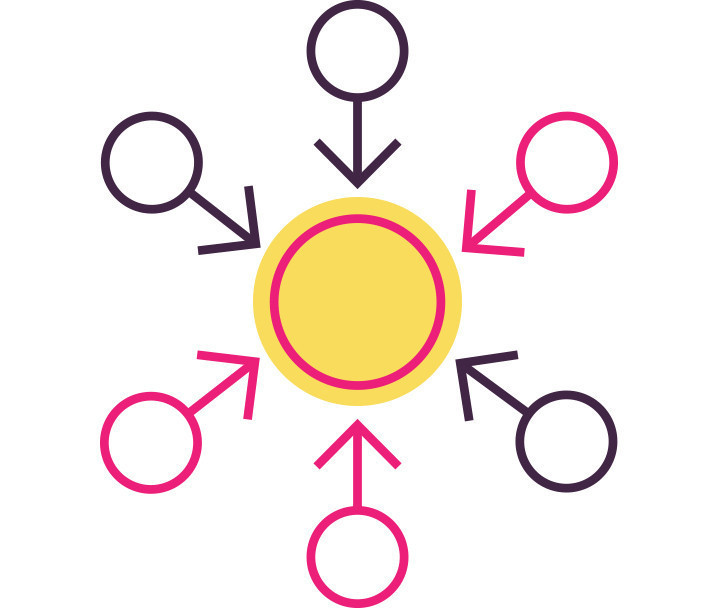 Hyper-Personalized Marketing
There has never been a more cluttered time in the history of marketing, and it's only getting worse. Traditional advertising platforms have outlived their costeffectiveness, and even newer media like web advertising is becoming background noise. There once was a time when great ideas alone could cut through the static to reach consumers, but those days are over. Good ideas still matter — a lot — but delivering them to the right people at the right time is equally important.
Companies like Target and Starbucks have led the way in hyper-personalized marketing (HPM) — using data to efficiently reach people in ways that feel personal. By and large, the A/E/C industries have yet to explore the benefits of HPM. The good news is, firms that invest in data-driven, cross-channel marketing capabilities now will have a leg up on the competition. Granted, winning the bid for a new housing development or sports arena isn't the same as hawking socks or coffee, but at the end of the day, both buying decisions are made by individuals. Remember, people still buy based on emotion. Wowing clients does matter.
You may be thinking, "Sure, this works for B2C brands like Target and Amazon, but it won't work in a B2B setting." But the truth is HPM is even more efficient for reaching B2B prospects because a) you're communicating to a smaller audience and b) it's not a volume business, you can be choosier about what clients you target.
Yes, meeting decision-makers where they are with personalized messages that stick takes lots of data: names and email addresses, browsing habits, device locations, social media accounts, etc. But that data is all within reach, and if you commit to making HPM part of your overall storytelling/marketing strategy, you'll earn opportunities to not only reach new customers but also create more loyal ones.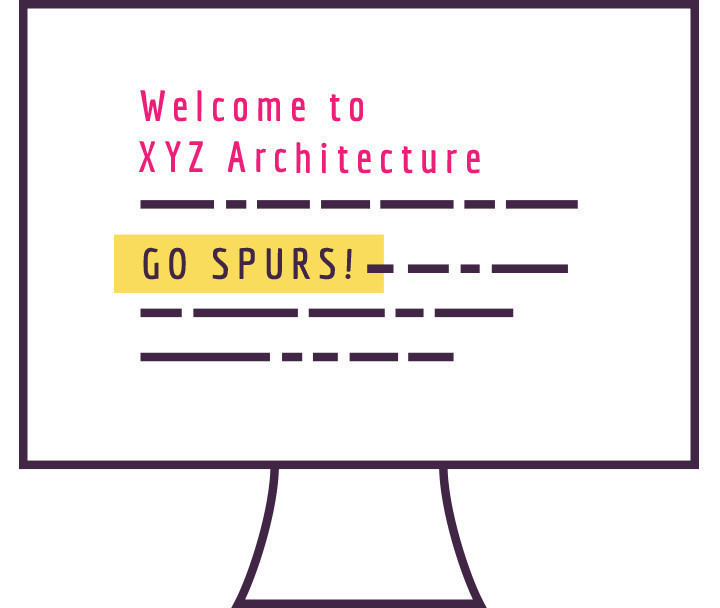 Dynamic Websites
A responsive, good-looking website isn't enough to impress potential clients. Your audience has come to expect easy-to-navigate, well-designed websites. Dynamic websites are the way of the future. Like HPM marketing, they offer the ability to connect with your audience in more personalized, delightful ways. They're also smarter. Think about it, some websites in the A/E/C world are just online brochures with a bit of flash: They're all beauty and no brains. Dynamic websites contain pages and elements generated in real time based on the visitor. They are made to deliver a personalized web experience that wows.
Let's say a potential client — perhaps a representative from a professional sports team — visits your website from a computer in its front office. IP tracking and dynamic web design can enable your site to identify the visitor, his or her organization, and then greet them with a customized message.
Imagine being able to pull up a team's logo, add it to your header along with a message that says: "Welcome to XYZ Architecture — Go Spurs!" Someday this kind of functionality will be the rule, not the exception. But until then, this attention to detail will be the difference between never hearing back on your proposal submission and winning a bid for your first sports arena.
I heard firsthand how one of our clients landed the largest project in its history because their website was so on brand. Your website is a reflection of the talent, experience, and dedication of your team. For A/E/C firms especially, detail-oriented, technically delightful websites make a big impression.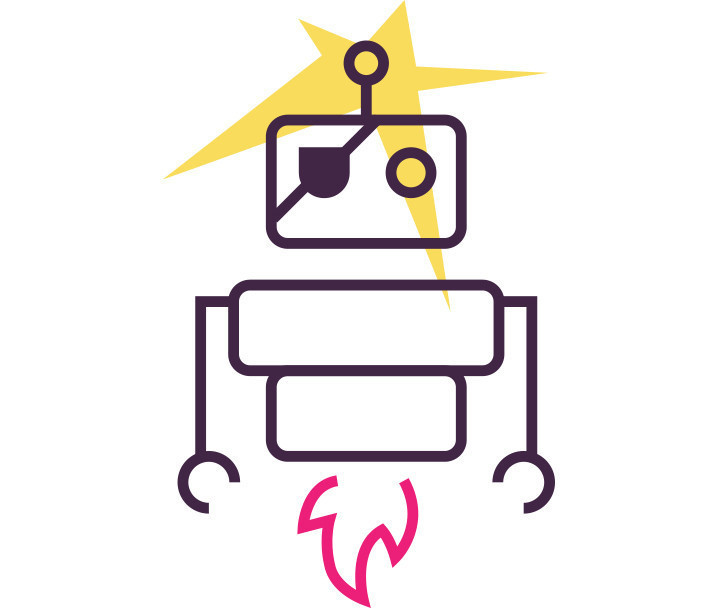 Artificial Intelligence, Bots, and the Chat Space
Chatbots have been around for a long time. The very first was born in 1966; her name was Eliza. She mimicked human conversation by pairing user prompts to scripted responses. The technology was primitive, but it provided the first peek into a future where humans would be able to have real conversations with machines.
Our agency builds chatbots, and over recent years, functionality has grown from simple "Can I help you?" web apps that choose from a selection of preset responses, to robust, voice-enabled learning bots that do everything from provide the weather forecast to give investment advice.
This is worth noting because chat apps are taking over regular social media apps. According to Statista, Facebook Messenger and WhatsApp are the second and third most downloaded apps, behind only Facebook. Just last year, Facebook launched an app that makes it easy for developers to create lifelike bots to interact with Facebook users — and the implications are huge. Per TechCrunch, once Facebook opened their platform to chatbots, an estimated 10,000 developers stopped what they were doing and jumped on the bot-building wagon.
Facebook's move opens up a growing — and largely uncharted — chat space to marketers. An A/E/C firm can now create a chatbot to strike up a friendly conversation with every Facebook user in a certain geographic area who recently liked a page about home building, remodeling, or renovation. Creepy? Sure. Effective? Absolutely.
So What's the Big Takeaway?
Whether you're in a B2B or B2C industry, telling your story to the individual is more important than ever. Hyper-personalized marketing, dynamic websites, and chatbots have given an unprecedented reach and level of message customization.
A/E/C firms that embrace these technologies first will be in the driver's seat, especially when coupled with VR/AR technology. But it's important to keep in mind that when it comes to up-close-and-personal marketing, there's a fine line between original and annoying.
There's no doubt you can bring your organization into this new era of marketing. The important part is to start adapting and mastering this new technology today.
This article first appeared in ©Marketer, The Journal of the Society for Marketing Professional Services, April 2017, www.smps.org